Overcome Chronic Anxiety for Good with Hypnotherapy
Start a Journey of Healing, Peace, and Personal Growth.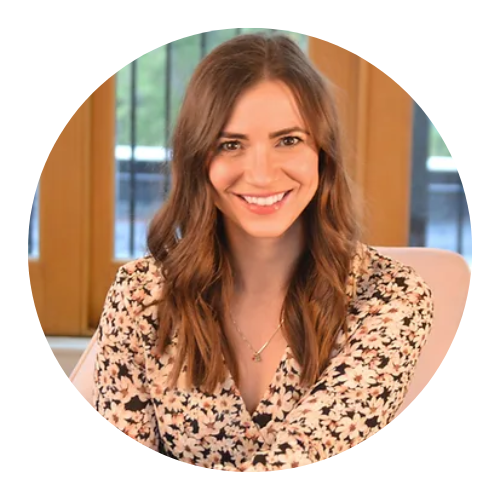 An (ARCH) Accredited & Registered Clinical Hypnotherapist offering Hypnotherapy services in Downtown Calgary, AB and online.
As a registered clinical hypnotherapist, I've had the honor of walking alongside countless women on their path to healing and transformation. But before I became a therapist, I was a seeker just like you.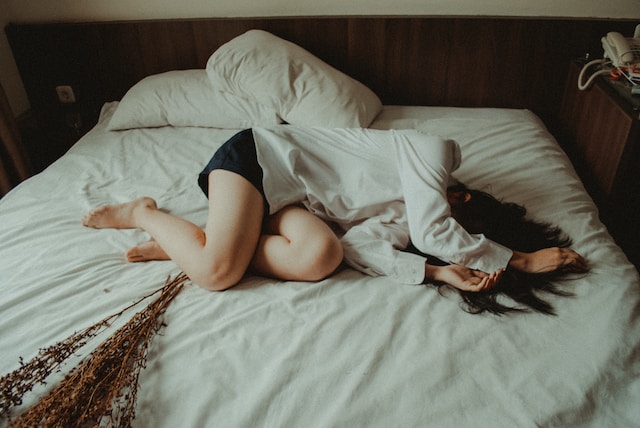 'Sleepless nights became my norm…'
After the devastating stillbirth of my first son, I felt consumed by anxiety, depression, and fear. Sleepless nights became my norm.
In an attempt to find myself again and to live with ease I searched for something that would pull me out of the pit of despair.
That's when I discovered hypnotherapy—a powerful and transformative modality that changed my life. Through hypnotherapy, I found a way to release the past, find peace in the moment, and design a brighter future.
Inspired by the power of Hypnotherapy, I've dedicated myself to helping others find the same healing and empowerment.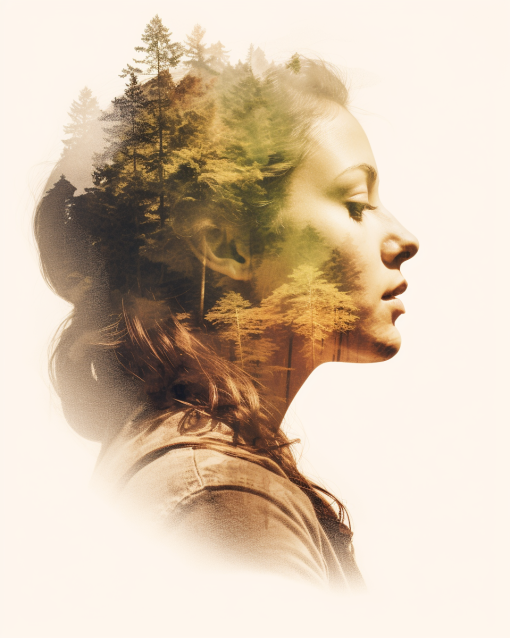 Hypnotherapy
—
A New Beginning
I specialize in supporting women like you on their journeys to overcome anxiety, depression, phobias, trauma, and insomnia.
While I can never guarantee results, the vast majority of my clients have experienced substantial, lasting change.
Hypnotherapy can offer you…
a life where you feel calmer, more able to regulate your emotions, and sleep soundly
overcoming fears and phobias that have haunted you for years
the freedom of living fully in the moment, without the weight of the past or the fear of the future.
Using an evidence-based, trauma-informed approach to hypnotherapy, we work together to create a happier, healthier you.
Here's What You Can Expect with HypnoTherapy
Feel Relaxed and At Ease: Experience a newfound sense of calm as you release tension and stress.
Reduce Anxiety: Overcome the frantic and hazardous cycle of anxiety and panic attacks.
Improve Mood and Well-Being: Break free from the agony of depression and embrace a life filled with joy and positivity.
Sleep Better: Say goodbye to insomnia and wake up feeling refreshed and rejuvenated.
Gain Clarity and Focus: Overcome mental challenges and gain the clarity you need to make empowered decisions.
Happy & Satisfied Client Testimonials
Jessica Y
"Kristina has changed my life for the better and I cannot thank her enough. I would highly recommend hypnotherapy to anyone and everyone and not just for anxiety, it can be applied to any aspect of your life."
Louisa L
"Kristina's hypnotherapy and support was exactly what I needed to regain my confidence after having a sleepless year with a new baby, and amassing a lot of anxiety around sleep. Her hypnosis sessions were as relaxing as they were helpful and lasting in effect. I went from waking up with panic attacks to sleeping peacefully through the night. I enjoyed the experience, and looked forward to each hypnosis session with Kristina, coming out of each session with a greater sense of peace and confidence around my ability to sleep."
Melissa S
"I am new to hypnotherapy and wasn't sure what to expect, and this was absolutely amazing! Kristina took the time to understand me and my goals really well, and then created a safe, relaxing environment for exploring some of my anxieties. I walked away from our session feeling calm and content."
Jamie C
"Kristina was honestly the best therapist I have ever been to. I have been struggling with depression, irritability, and mood swings for some time now. I decided to try her Hypnotherapy program for 6 weeks and I can honestly say I no longer need my anti depression medication and I believe I am consistently in better moods. She was extremely thorough in her diagnosis of the deeper issues related to my state of mind and made me feel so comfortable about everything. I immensely enjoyed the mini therapy sessions before being hypnotized each week as I felt we had some very insightful conversations about why and how this was happening. I truly felt like I could tell her anything. I have and will continue to highly recommend Kristina to anyone struggling with anything as I am confident she can point you down the right path to feeling better.."
Kimberely D
"There are truly not enough words to describe how much Kristina has changed my life! If someone told me after years of talk therapy not making much of a difference that hypnotherapy would be the help I needed, I would've never believed them! But it was and its worked wonders for me and my anxiety. Kristina is so incredibly easy to talk to. She's relatable, down to earth and she made me feel 100% comfortable. I honestly can't recommend her enough!"
Regan W
"I cannot recommend Kristina enough! My anxiety levels intensified while I was pregnant as I became fearful of the upcoming birth and also the management of my toddler while having a newborn. I had never done this type of therapy before and didn't quite know what to expect but Kristina was an amazing guide through the process. She has a very calming presence, is kind and professional and will make you feel safe and supported. I found the sessions deeply relaxing and they helped increase my sense of calm and confidence. I still use techniques that Kristina taught me during the hypnotherapy every single day to help regulate my emotions. We had 4 sessions and the improvement in my state of mind was not only immediate but cumulative. I would recommend Kristina Founk Hypnotherapy to anyone experiencing prenatal anxiety, anxiety related to motherhood or anyone needing some relaxation."
As an Association of Registered Clinical Hypnotherapists (ARCH) accredited and registered clinical hypnotherapist, I primarily support women on their journeys of healing the past, finding peace in the moment, and designing the future. However, I also work with men and individuals of all backgrounds who are open-minded, possess the ability to imagine, and believe in their own ability to change.
You don't need to be held back by your fears, anxieties, or past traumas. If you're ready to take the first step towards a more intentional and joyful life, hypnotherapy may be the perfect path for you.
The Future is Yours to Create
Imagine a future where you're in control of your emotions, equipped to handle stress, and free from the chains of anxiety and depression.
A future where you sleep soundly, wake up energized, and live each day with purpose and joy.
The journey to that future begins with a single step.
Take that step today and embrace the transformative power of hypnotherapy.
What's Included in Our Sessions?
Our sessions are personalized to your unique needs and goals. Here's what you can expect:
Empathetic Understanding: I take the time to listen, understand, and address your specific challenges and aspirations.
Safe and Relaxing Environment: Whether in person in my office in downtown Calgary or over Zoom in the comfort of your home, you'll experience a tranquil space for healing and exploration.
Root-Cause Therapy: We work within a treatment plan to uncover and resolve the root causes of your issues, creating permanent, lasting changes.
What is Hypnosis?
Hypnosis is a powerful state of focused attention resulting in an increased ability to accept suggestions and uncover and eliminate the root causes behind issues.  Hypnosis helps access inner resources that promote your natural inner healing.  It is a naturally occurring state of mind. We cycle in and out of hypnosis while awake. Everyone has already experienced hypnosis thousands of times whether they are aware of it or not. Normal, everyday hypnosis occurs when you are driving down the road and lose track of time, or when you are focusing on a book or movie and don't notice the things going on around you.
What is Clinical Hypnotherapy?
Clinical Hypnotherapy incorporates a combination of protocols and techniques used in many other traditional psychotherapies, but works directly with the subconscious mind to reprogram the way in which traumatic memories and images are stored in the brain so they no longer trigger strong physical and emotional reactions. Working in the beautiful state of hypnosis doesn't just facilitate healing but does so without re-traumatizing the client.
What is a Clinical Hypnotherapist?
A Clinical Hypnotherapist is a mental health professional with extensive training and expertise in the clinical application of hypnosis in therapy.
Do you offer in-person sessions?
Hypnotherapy sessions take place in my beautiful office located within a mental health collective in downtown Calgary.
Do you offer online sessions?
Yes, I also offer video-based sessions that you can attend from the comfort of your home. All you need is a strong internet connection and a place that you can relax without any interruptions.
Your commitment to personal growth and healing is an investment in yourself—one that will yield priceless returns in the form of a happier, healthier, and more fulfilling life.
The number of sessions required varies based on your individual needs.
 Best for navigating simple phobias.
Best for common anxiety/panic/trauma/insomnia.
For all major transformations including depression.
While I do offer one-off sessions for relaxation treatment at a cost of $200, these sessions are not intended to address specific goals. Rather, their purpose is to provide an experience of hypnosis and relaxation.
Please note that I do not offer a trial or guarantee; however, I'm confident that you'll find value in the lasting change that hypnotherapy can bring to your life.
Take the First Step Today
If you are ready to embark on your journey to healing and transformation, book a free consultation call by clicking the button below and registering on my booking app.
Remember, the path to a brighter future is within your reach.
Don't let anxiety, depression, or fear hold you back any longer.
Take control of your life and find the peace and fulfillment you deserve.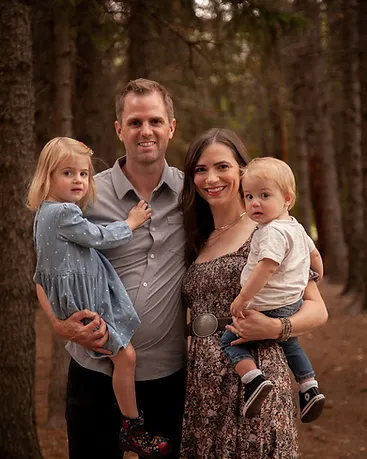 About Me: Kristina, Your Hypnotherapist
My passion for the human mind led me to graduate from Simon Fraser University with a BA in Psychology in 2011. For years, I provided crisis counseling for a non-profit organization, but I felt a longing to do more.
As a registered clinical hypnotherapist with experience helping over 80 clients through hypnotherapy and over 150 families through crisis counseling, I'm dedicated to empowering individuals to heal, grow, and thrive.